This is what my family calls this setup. They also say the "terroist threat level" is now blue with all the protection is in place! Yea, they think I'm crazy, but they still love me!!
A picture of the whole set up..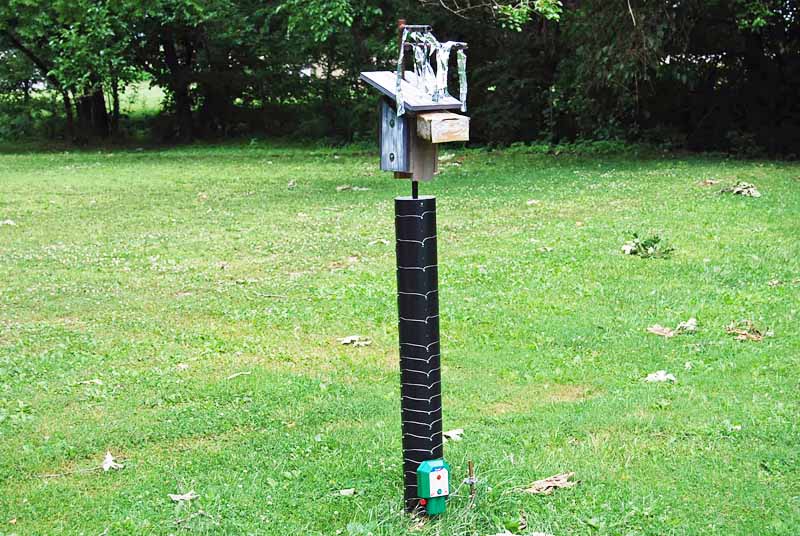 Close up of wren guard, spooker, and the nifty heat sheilds..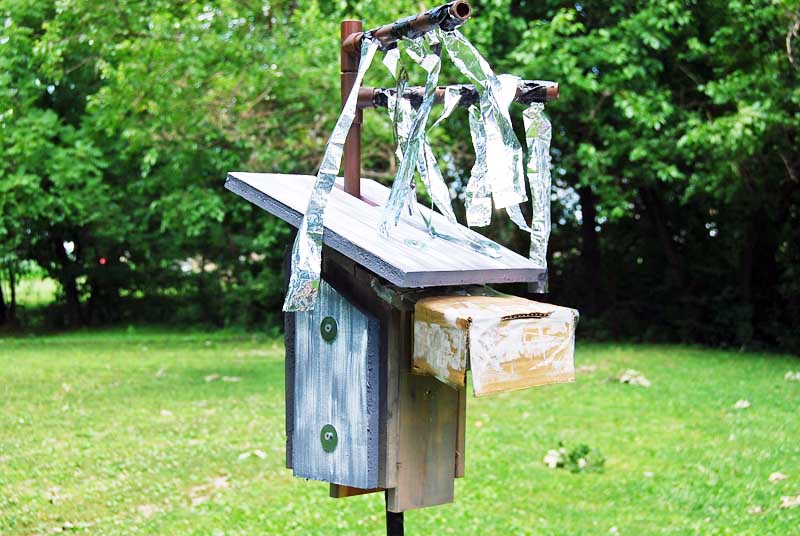 I had to move the box out from under the trees, but I couldn't move it far enough to get it into the afternoon shade...
I used some pink board insulation for the heat sheilds, painted them to look better. Next time I'll get a lighter color to basecoat. With washers, long screws and small pieces of 1/2" pvc this went on in a snap!! Engineering hubby measured the inside of the sheilded box and it was 7 degrees cooler inside the box! We have having some rather hot weather right now..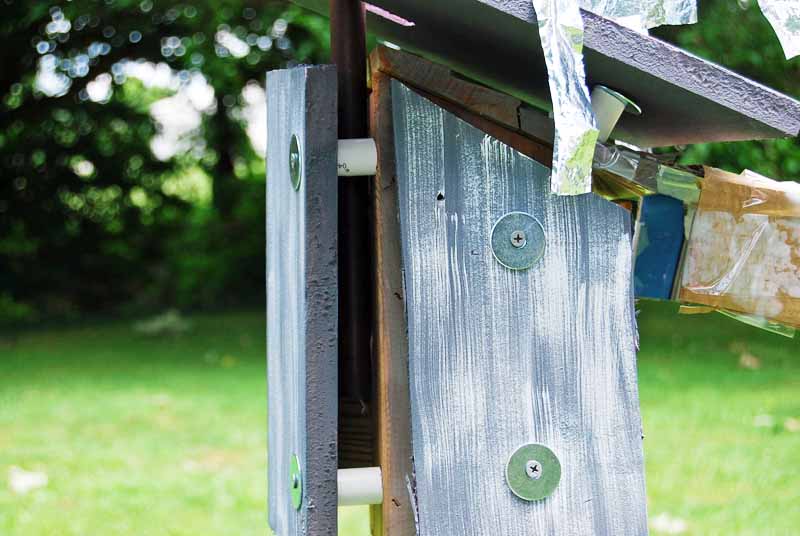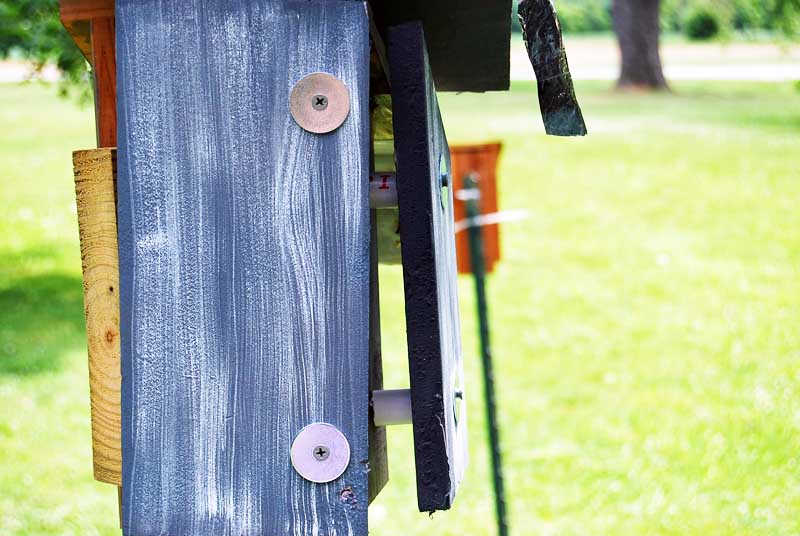 I screwed in 100 screws to wire this up... I did get tired towards the top and the wire skips a row.. I alternated ground and hot wires so anything doesn't have to be touching the ground to get a GOOD SHOCK!!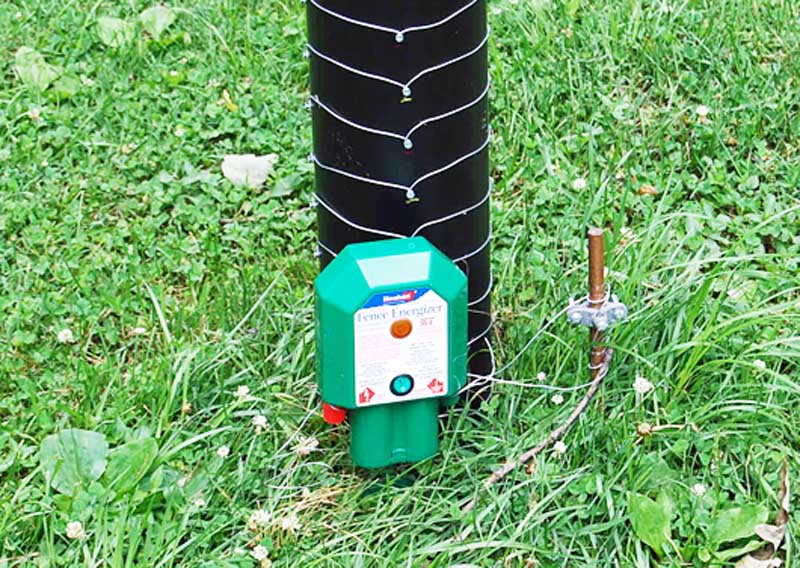 I need to retrim the spooker a bit now that the roof is attached...
Sandra