How do you know whether the "little brown bird" that is hanging around your yard is a House Sparrow (HOSP) or another kind of sparrow? You must be able to properly identify a HOSP, a HOSP nest, and a HOSP egg, and differentiate them from other Sparrow species, and from House Wren or Carolina Wren. I've gathered a few photos that will help make the distinction clear.
House Sparrow male - notice the
distinctive "black bib", and grey crown.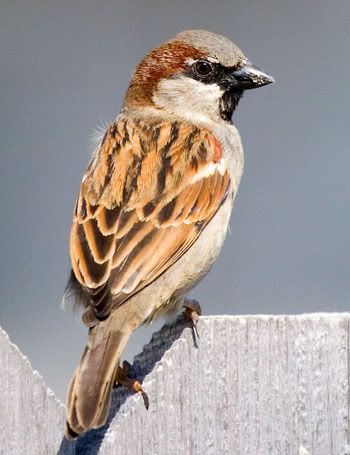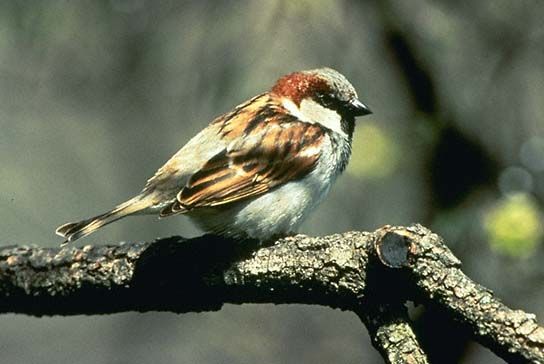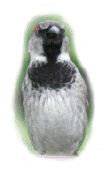 And Bet's Photos:
And Dave Kineer's photos of a male - just LOOK at that killing tip at the end of the beak! That's the murder weapon!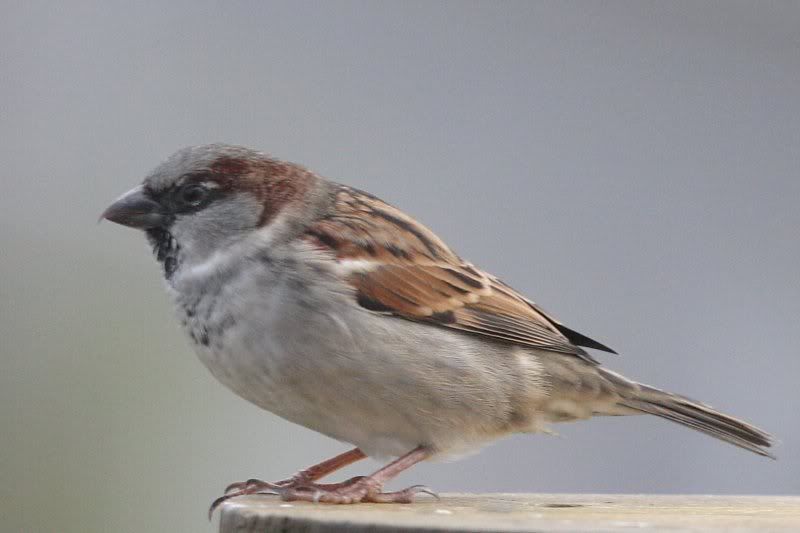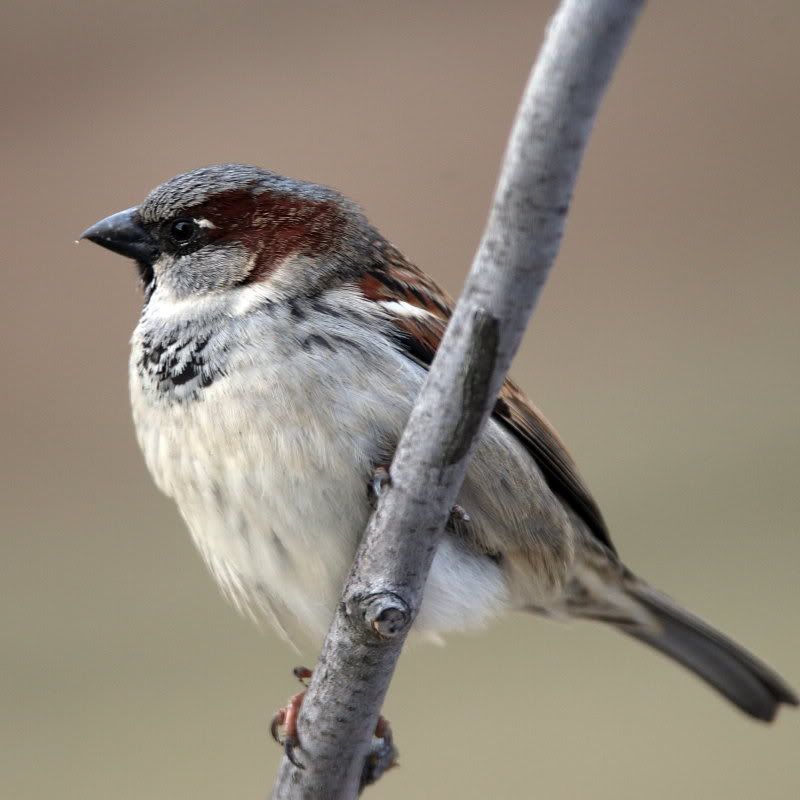 House Sparrow female: - notice the
buffy eye stripe
, and the
UNstreaked breast.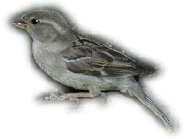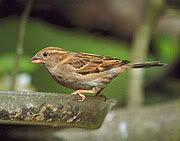 Bet's female HOSP photo:
And thanks to Dave Kinner for these female House Sparrow photos!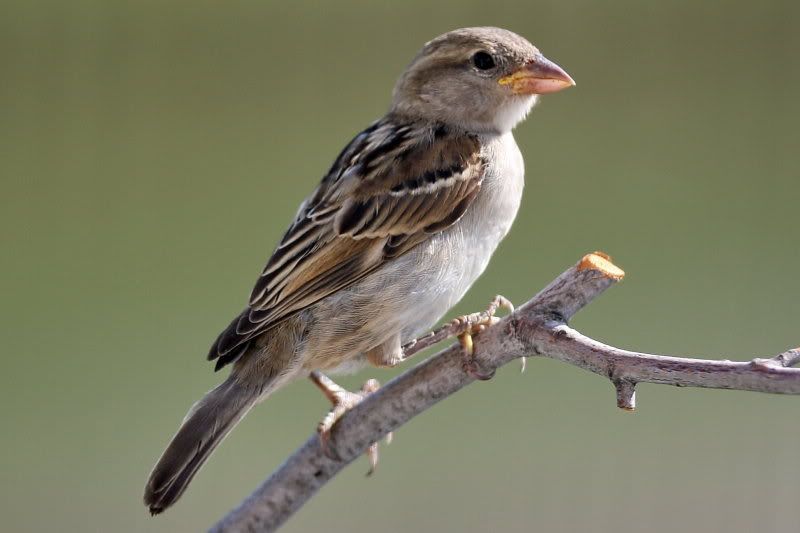 Female in foreground, another shot of the male in background: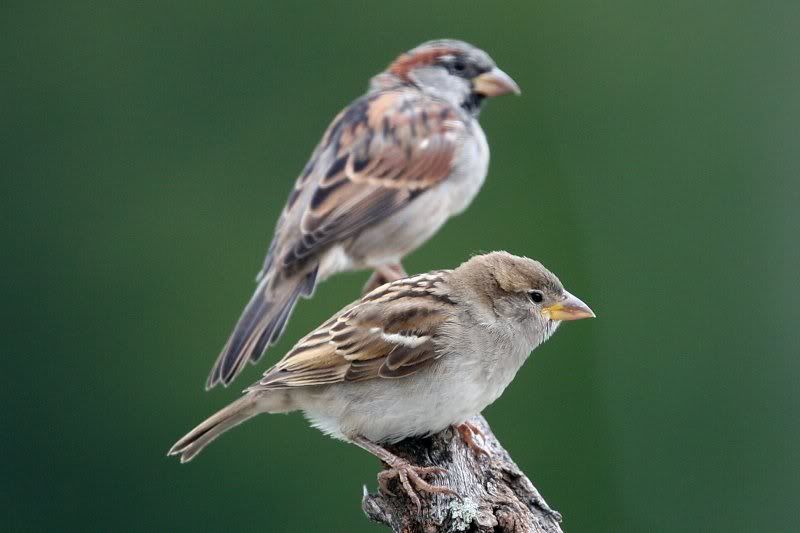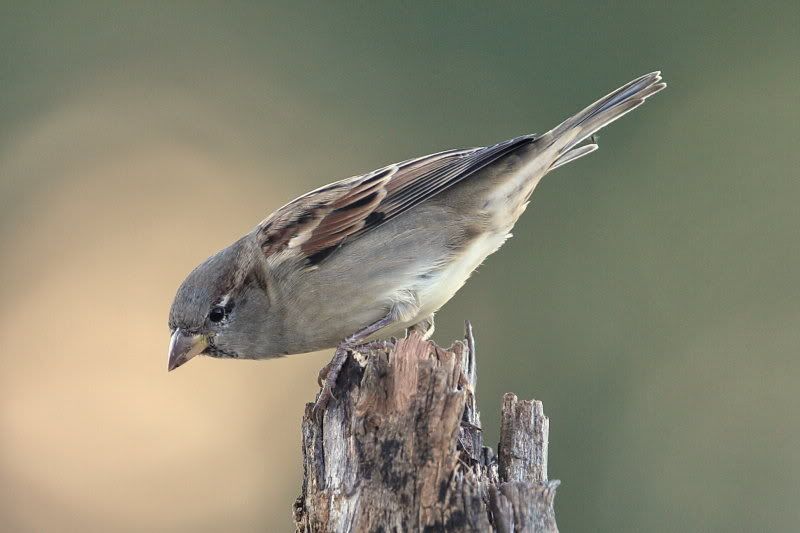 HOSP nests: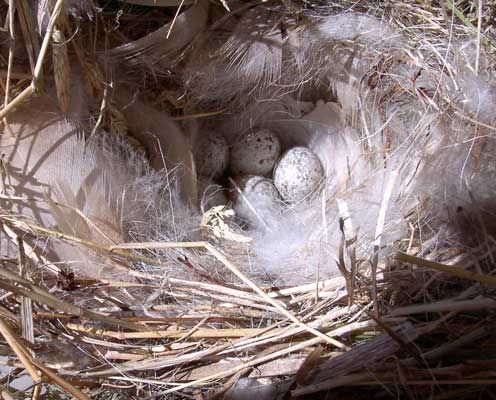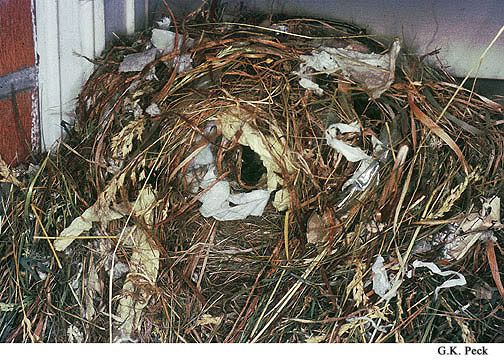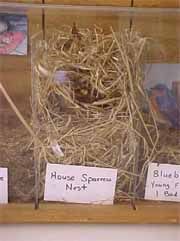 Now, some common "Other" sparrows - these sparrows are native songbirds, protected under federal law, and not known to be any danger to nesting Bluebirds. None of the birds depicted below should be harmed in any way!
Eurasian Tree Sparrow - notice how
similar to the House Sparrow
(HOSP), but it has a
brown crown instead of the HOSPs grey crown
, and it has a
black spot on its cheek
that the HOSP doesn't have: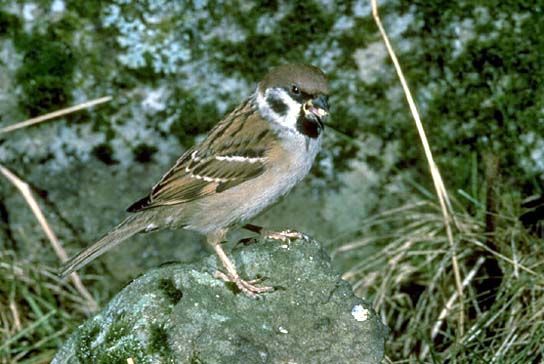 White Throated Sparrow: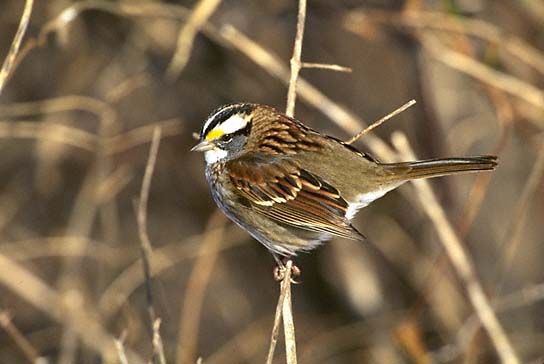 Field Sparrow: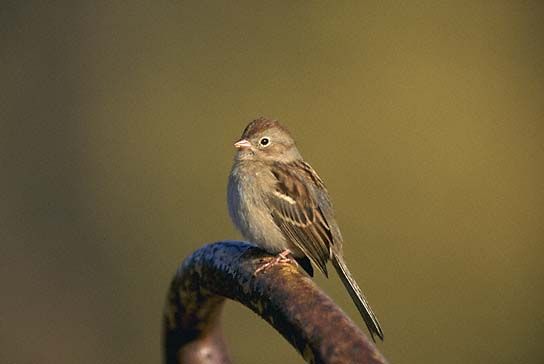 Another field sparrow photo, by Dave Kinneer: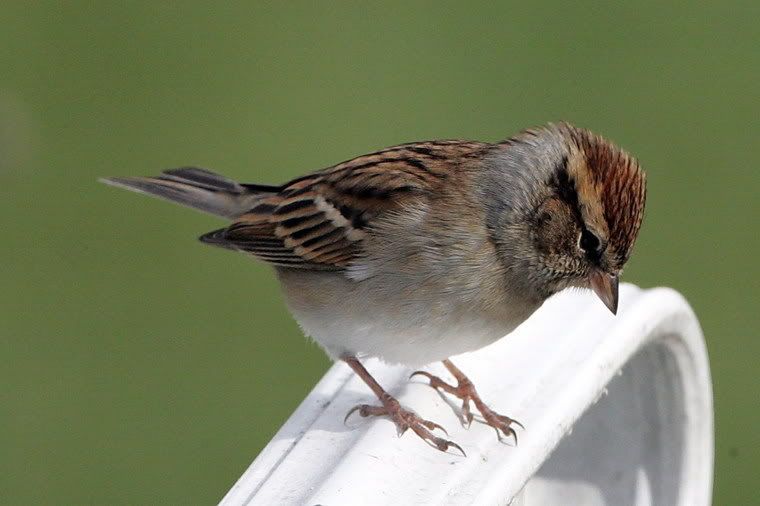 Chipping Sparrow: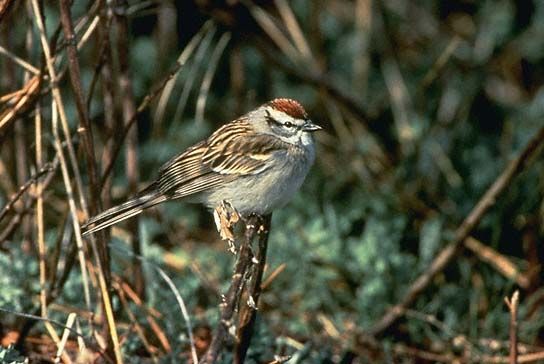 Fox Sparrow: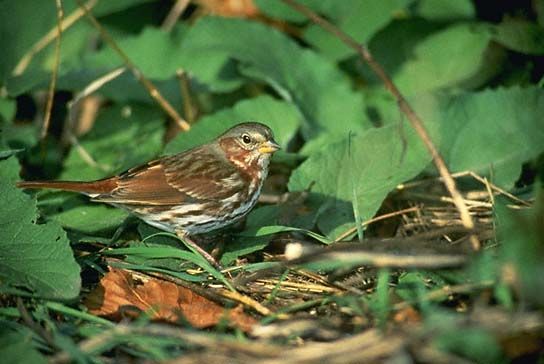 Song Sparrow: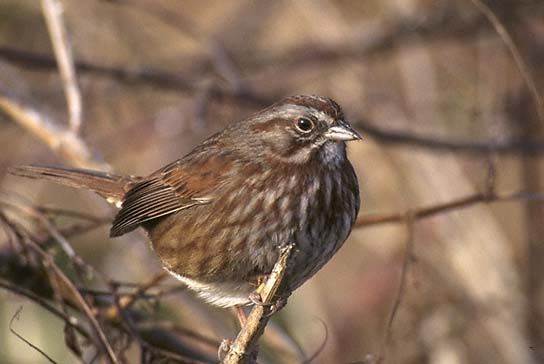 These are photos of two different types of Wrens, often confused for sparrows. Wrens are native songbirds, protected under federal law:
Carolina Wren -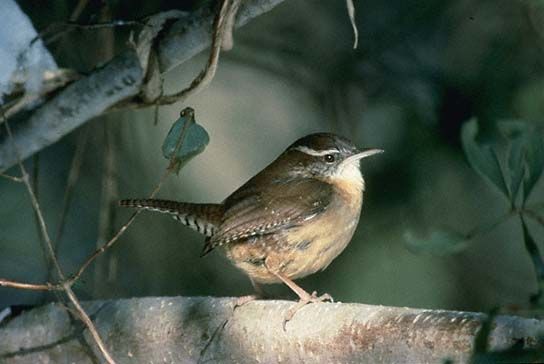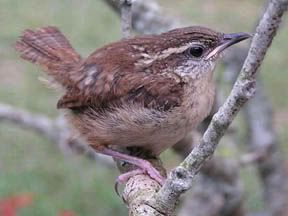 Carolina Wren nest -
House Wren -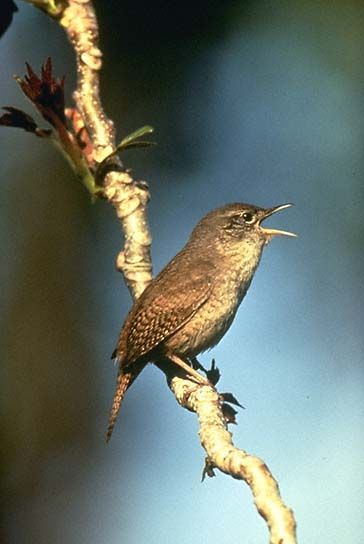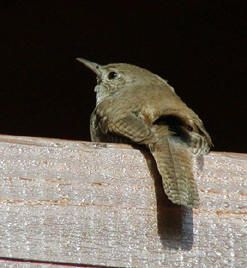 House Wren nest -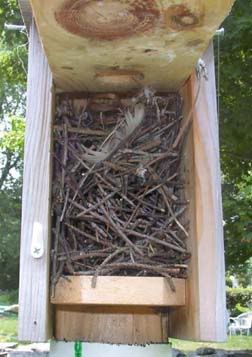 If you're trying to identify a bird, and it isn't in one of your bird books, this website can help --
Field Guide to Birds